Postponements and cancellations and elopements, oh my!
For all the couples who have been affected by the virus-that-shall-not-be-named and are wedding pivoting in the midst of a pandemic, my love goes out to you. Obviously, this was something unexpected that no couple could have anticipated. Plans have to change and guests have to be updated – here are all the different invitations and stationery for Covid weddings!
Change the Date
For Wedding Postponements
If you already mailed out save the dates or the full invitation suite, but decided to postpone – send a change the date update! Whether you actually have the new date finalized (and we know nothing is guaranteed right now) or are waiting with your date TBD, just let your guests know there is a change in plans. Add your wedding website link as a place for updates – and to RSVP if you previously mailed invitations and want to keep it super simple.
Elopement Announcements
For celebrating later, even if you still said I Do
So many couples wanted to make it official, even though they couldn't do so at their actual wedding. Whether it was at the courthouse, in the backyard, or on the beach – you just couldn't wait! I loved seeing so many stories like this and created these announcements for you.
We Changed the Date, but Couldn't Wait
Show off your elopement photo and let your guests know you still plan to celebrate with them in the future.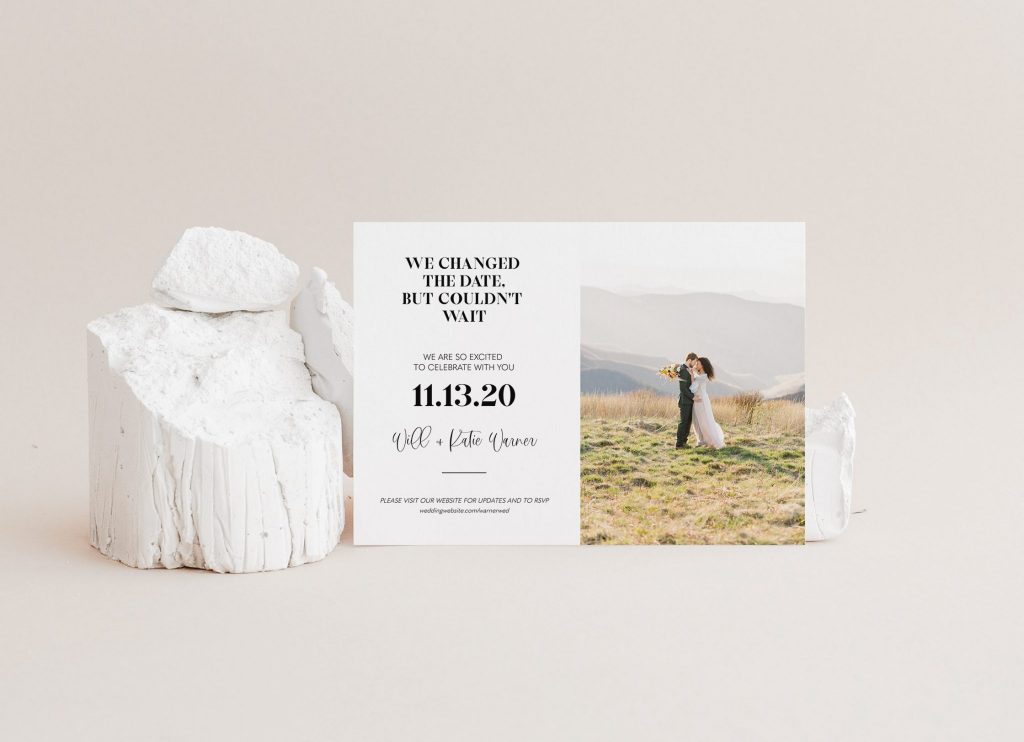 Second Best Day Ever
If you said the show must go on, but are planning a postponed wedding reception these invitations are the perfect, fun way to update your family and friends.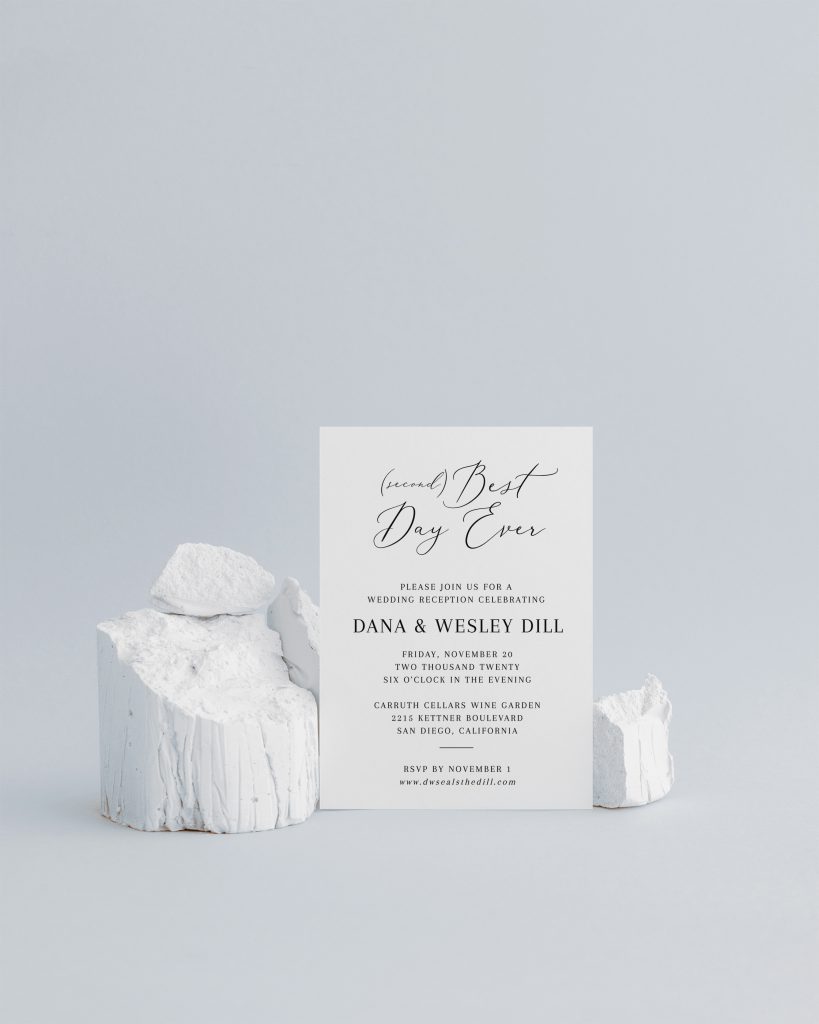 Virtual Wedding
For your live stream event
Another option for covid affected couples is to plan a virtual wedding. There are so many ways to do this and keep your close family and friends involved. Our virtual wedding invitations include a space for you to insert your custom QR code – link it to your wedding website or directly to your Zoom/Skype/Facebook like to make it uber easy for guests to connect.
Pandemic Wedding Signs
For Celebrating Safely
Under the right circumstances, couples in some parts of the world are moving forward with their weddings and adjusting to make things as safe as possible for their guests. We have a line of printable signage just for that! From sweet to sassy, these instant download signs will remind everyone to play it safe.
Pivoting your wedding plans due to a global pandemic sucks and I'm so sorry you're dealing with this. Staying positive and making the most of the situation (after crying it out and/or drowning your sorrows in a bottle of wine) can really lead to something beautiful. Have fun with it and remind yourself of what's important – and that love isn't cancelled!