If you're wondering how the heck invitation templates work – prepare to be amazed. It's the easiest process and, dare I say, fun to use a template for designing invitations.
We wanted to create a stress free experience from start to finish. Here's what that looks like: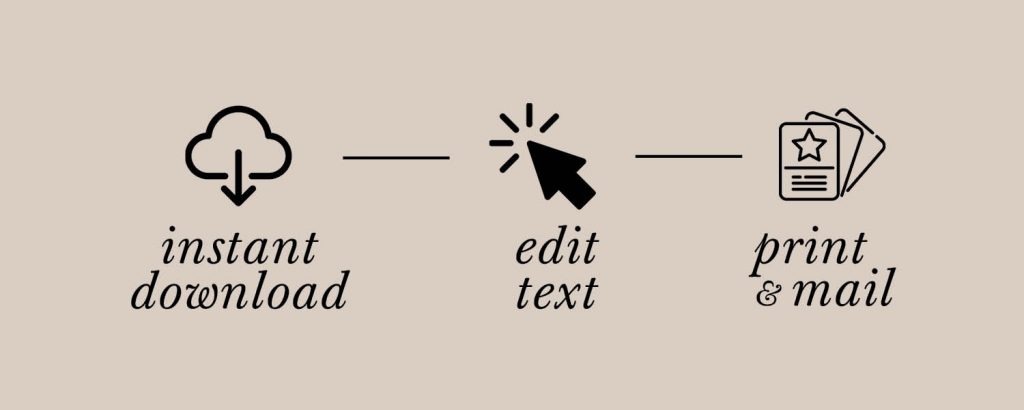 Yes, it's really that easy!
Immediate Access
After you purchase the design, you'll receive an email from our partner Corjl with a link to access your template. (If you don't see an email after 10 minutes, check your spam folder!)
You can get started on edits right away, no software or downloads required. Instant gratification makes everyone happy, right?
Customize Your Template
The pieces you can edit within each template are a little different, we highly recommend giving it a test run before purchase to make sure the customization options fit your needs. Every design has a demo so you can try before you buy – totally free! You can find the link to the demo in the design's listing description.
In every design, you can change the fonts and wording. Colors of text and background can also be customized! The artwork within the designs is usually not editable, but try the demo to see firsthand.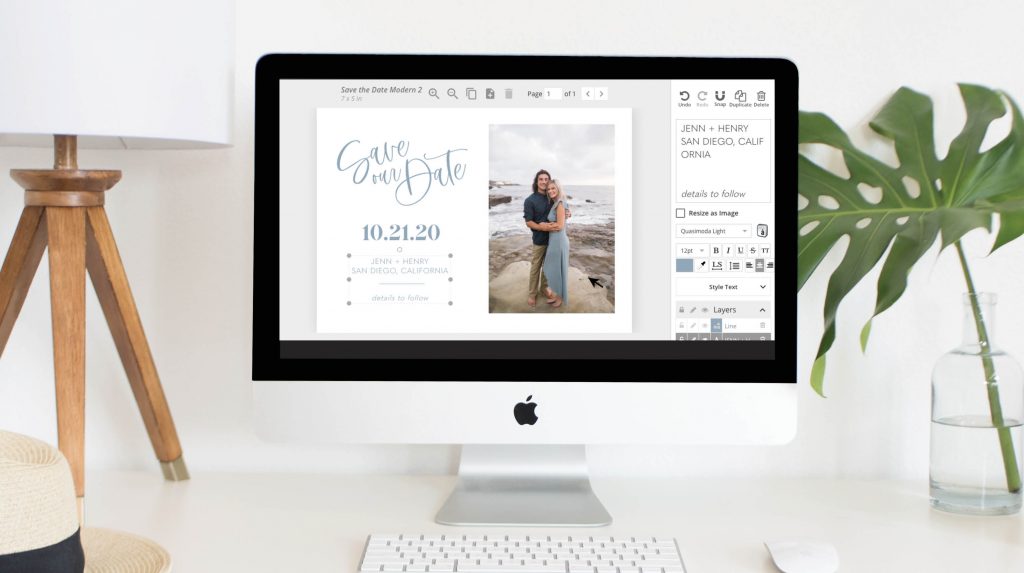 Full editing instructions are sent with each template purchase. You can also view Corjl's step-by-step video tutorials here!
Make sure to save your designs throughout the process. If you ever want to start over, just click "revert to original".
Download Designs
After you've proofread your designs, save, then download! You'll have options to choose a JPG or PDF file with or without a bleed.
If you're sending digitally, choose JPG.If you're planning to print, choose PDF. Most professional printers will ask for your file in the default size, with a bleed.
Not sure what you need? Each order has 5 downloads, so you can get a version of each to see what works best!
Printing Invitations
We highly recommend using our printing partner, Prints of Love, for a totally seamless and stress free experience. Not only is their printing high quality, but they ship orders in 2-3 business days and include envelopes! No need to source your own paper and become a professional at home printer, they take care of everything for you!
If you don't want to use Prints of Love, there's no hard feelings. Our second best recommendation is to send the files to a local print shop. Although they might not provide envelopes, we bet they've done this before and will still do a fabulous job. Plus, it's always a bonus to support local, small businesses! We're definitely here for that.
The last option is to print your invitations at home, DIY style. Find yourself some great cardstock, fill up those ink cartridges, and invest in a nice paper trimmer (this one does a great job!). Our templates can be downloaded with multiple to page (as allowed) to save on paper and trim marks can be added to guide your cutting. Printer settings will vary, but make sure the file is set at 100% or "Actual Size" for best results.
There's no shame in DIY-ing your printing! We do want to note that designs with a full flood background, like the below, do best professionally printed.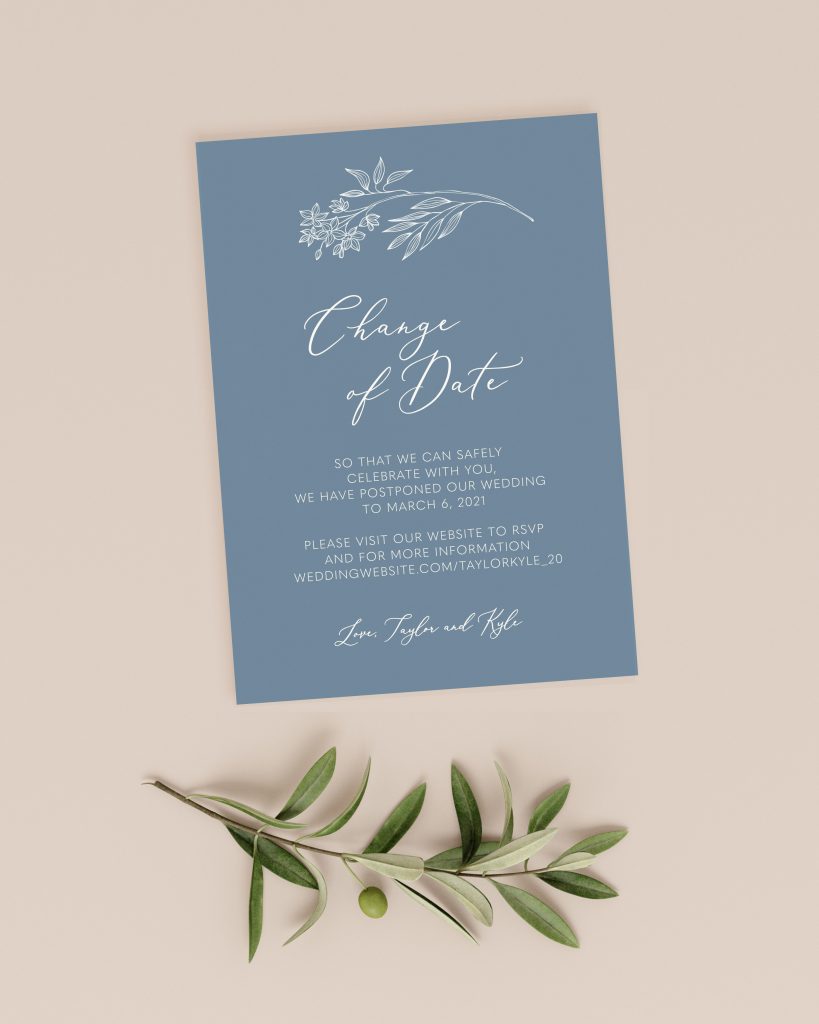 Our templates are to be easy, the hard part is going to be choosing which one you want to use!