Whether you're using one of your wedding invitation templates or working with a designer, don't skip the step of proofreading before printing. The design process gets exciting and it can be easy to miss a little detail, misspelling, or extra space if you aren't checking carefully. It happens, but can easily be avoided if you follow these steps.
Here are a few tips for proofreading your wedding invitations to ensure they are perfect before going to print!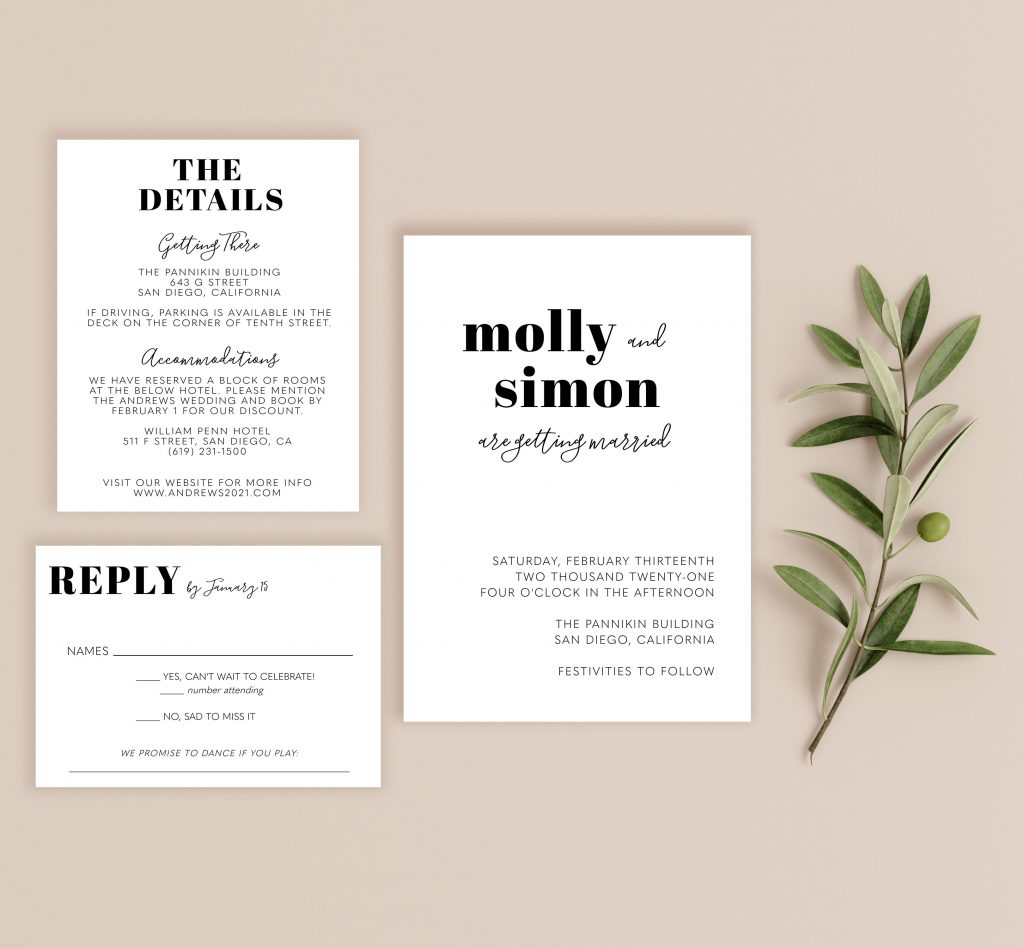 ASK FOR HELP
Have your fiancé, wedding planner, mom, or friend look over the designs. Calling in for backup is crucial – you've been staring at the invitation closely and it starts to look familiar. Someone who hasn't yet seen the design can really provide new insight. It's good to get a fresh set of eyes to review everything before signing off your final approval!
TRY OUT YOUR WEBSITE LINK
Often couples include a link to their wedding website to direct guests for further information about their big day, typically listed on the details insert card. Try typing the link you have into your browser to make sure it is correct – add or remove any prefixes as necessary.
If you want to make it as easy as possible for your guests, consider using a QR code rather than typed link.
READ BACKWARDS
Sometimes when reading words in order, it can be harder to notice a spelling order. Our brains kind of "autocorrect" and might skip a mistake because the words make sense together. By reading backwards you are isolating each word and are more likely to identify an error.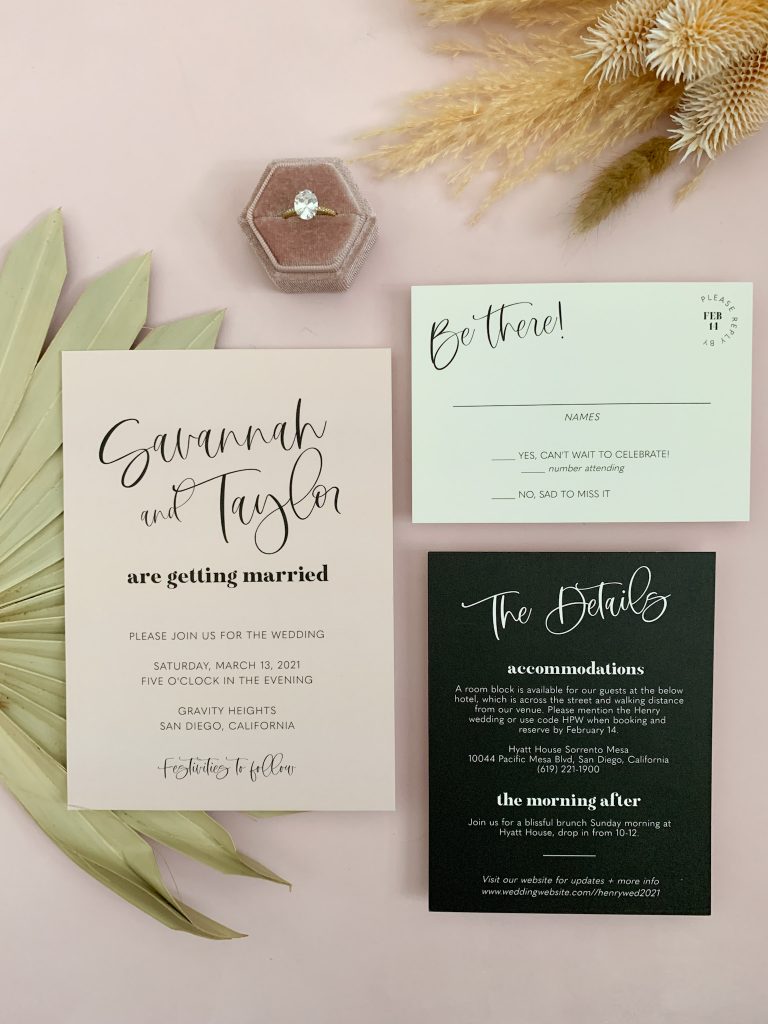 CHECK SPACING
Look over the invitation and insert cards carefully to make sure spacing is correct. When drafting up proofs, sometimes an extra space might accidentally get added. This can be a very small error, but checking closely can ensure all spacing is as it should be.
CONFIRM VENUE AND ADDRESS SPELLING
When proofreading, you're easily able to notice an error in your names or general words because it's something you are familiar with. The venue name and address is more likely to get missed. Double check that the full name, street address, city, and state are spelled out correctly.
REVIEW ETIQUETTE
Some mistakes you might not even know you are making, like using abbreviations or adding unnecessary information. Check out this post on how to avoid common wedding invitation mistakes and refer to Emily Post for more in depth etiquette rules.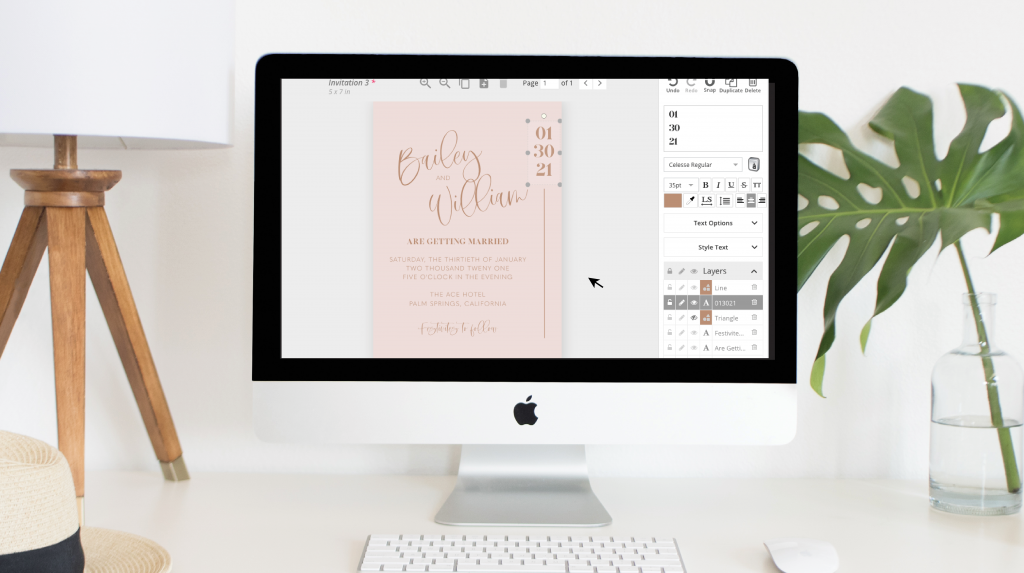 With our wedding invitation templates, it's super easy to go back and fix any mistakes before printing. Read more about how the editing process works right here!